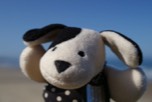 (updated 2023-05-31 08:35 utc by goh kawai)
Do you provide online training for your employees or students?
Do they prefer to learn at times and places of their choosing?
Do you seek the same effectiveness as in-person, face-to-face instruction?

I can communicate your intent to your computer system engineers. I can translate your learning objectives into engineering specifications so that your technical staff can build online learning systems that teach the content you want to teach.
I was a university professor for over 20 years. I designed online learning systems. I taught my school's entire freshmen class of 2550 students via online learning for 12 years before the COVID pandemic.
Now I advise schools, businesses, and government agencies. I clarify learning objectives, suggest training methods, and recommend technical features along with their advantages and limitations. I do not build or sell computer systems.
Schedule a free 30-minute online consultation.
I speak English and Japanese.
My email address is goh@kawai.com. That's my first and last name dot com.